15 IMPORTANT TIPS BEFORE TRAVELING TO JAPAN:
1. Where to get cheap airline tickets? I got mine from @promotrip (not an endorsement). You SHOULD diligently check skyscanner.com, traveloka, or TRAVEL FAIRS too!
2. I prefer ANA / JAL because the flight is direct, NO TRANSIT, and you get 2 x 23kg baggage allowance for each person (so 46kg in total). The inflight meals were mostly delicious, pleasant service, on-time schedule, and great in flight entertainment too.
3. HYPERDIA.COM is a must bookmark. The web provides all train schedules & fees. You just need to type the station you're from and you're going to. Example: You want to go to Disneysea from Shinjuku. They will tell you which train line you should take, where you should change train, etc.
4. GOOGLE has all information you need. For example, If you want to go to Sensoji-temple, you just need to type "How to go to Sensoji-temple" or "Senso-ji temple Access" on your search bar! If you want to eat the best ramen, type "BEST RAMEN IN TOKYO" and you'll find foodies' recommendations and they will even give you clear directions to there! READ THIS EXAMPLE!
5. JAPAN-GUIDE.COM is one of my favorite sites for tourist attraction access' details. Just click the "Access" tab, you can read how to reach the place from major train stations (which train you should take, the fee, the duration too!)
6. My favorite AirBnB area to stay in Tokyo is Shinjuku. It has many famous stores and eateries within walking distance and not as expensive as the hotels/airbnbs in Shibuya. Gotanda & Shin-Okubo are also not bad. Cheaper, less-crowded, and only 1-3 stops away from Shinjuku/Shibuya/Harajuku. I go to these areas a lot to shop & eat, hence I want to stay as close to the area as possible.
7. If possible, your AirBnB should be reachable within walking distance from JR Yamanote line's train stations. If you stay minor stations (not in JR Yamanote line, it'd take you so much time & many train transfers to go to famous tourist spots. IT'S A HUGE NO ESPECIALLY IF YOU HAVE HUGE LUGGAGES. Minor stations don't have elevator). JR Yamanote Line is one of the main train line in Tokyo. You can go to airport, tourist spots, easily from this line's stations.
8. Before you book your Hotel / Airbnb, read carefully the details (especially the access to the apartment & the reviews of the previous guests.) Make sure it has positive reviews, it's not so far from the station and has all amenities you need.
9. If you're only traveling alone / as a couple, stay at hotel/hostel. If you're a group of 3 or more, AirBnB is cheaper and bigger than hotel. Remember to always read the previous guests' reviews.
10. POCKET WIFI / SIMCARD?
If you're a group of 1-4, rent a pocket wifi (you'll stick together anyway).
I rented from @jetfi.indonesia. The signal was great, unlimietd data, battery life was awesome too. They sent the item 1 day before my departure flight. The internet worked automatically once I arrived in Tokyo. Last year I rented at different place and it was terrible!!
If you're a group of 5 or more, just buy the local simcard at the airport. You can easily call each other if you part ways.
11. To save money, I usually eat 1 or 2 big meals in a day. The rests were just snacks that I shared with my friends. You want to try as many food as you can, right? Sharing is the best option!
I usually buy breakfast / dinner from
Minimarkets like 7eleven, Lawson, Family Mart.
They have many cheap and delicious meals.
For lunch, we opt for our go-to lists like Gyukatsu, Ramen, and other restaurants we want to try.
Meals in Japan restaurants (loved by tourists) usually cost from 800 - 1500 yen. Fast food chains like Yoshinoya, Matsuya, Sukiya are cheaper. The costs start from 350 yen. Snacks can be expensive too. Crepes, bread, ice cream, Starbucks, cakes can cost you 500 - 800 yen.
Mineral water (500ml) from vending machines costs 110-130 yen. You can buy cheaper ones from mini markets / convenience stores. 1 Litre mineral water costs cheaper than the small bottles (98-100yen).
You can bring your own bottle (250-500ml that you can carry easily everyday), buy the 1 litre one, and distribute it within your group to save money. When you've arrived at hotels/ airBnB, you can also boil the tap water using the thermos. (
I didn't get diarrhoea, tested. lol.)
Before you go out, make sure to refill your empty bottle hence you don't need to buy water again.
#CHEAPASF #YASSSS
12. TO BUY OR NOT TO BUY JR PASS?
JR Pass is a pass that you can use to ride train, shinkansen, and buses operated by JR Company. It's IDR 3,7mills for 7 days. So within 7 days, you can ride as many train as you can for free. If you don't have the pass, you need to buy a SUICA Card (like e-money/flazz in Indonesia). READ MORE HERE.)
If you arrive and depart from the same airport (example: jkt-tokyo, tokyo-jkt) and you want to visit other cities, buy a JR PASS. It's only IDR 3,7 mills for 7 days while a 1 way shinkansen ticket is around IDR 2 mills. Imagine if you're going to buy Shinkansen ticket from Tokyo to Osaka/Kyoto, then return from Osaka/Kyoto to Tokyo, it'd have already cost you IDR 4 mills. JR PASS is a cheaper option if you're going to take many shinkansen rides. But if arrive at Tokyo and your return flight to Indo is from Osaka, then you DON'T NEED JR pass as you'd only take 1 shinkansen ride.
13. What is Suica ? It's the japanese version of Flazz/e-money. You use the card to ride trains and buses in Japan. It can be purchased & re-charged at train stations. Read more here.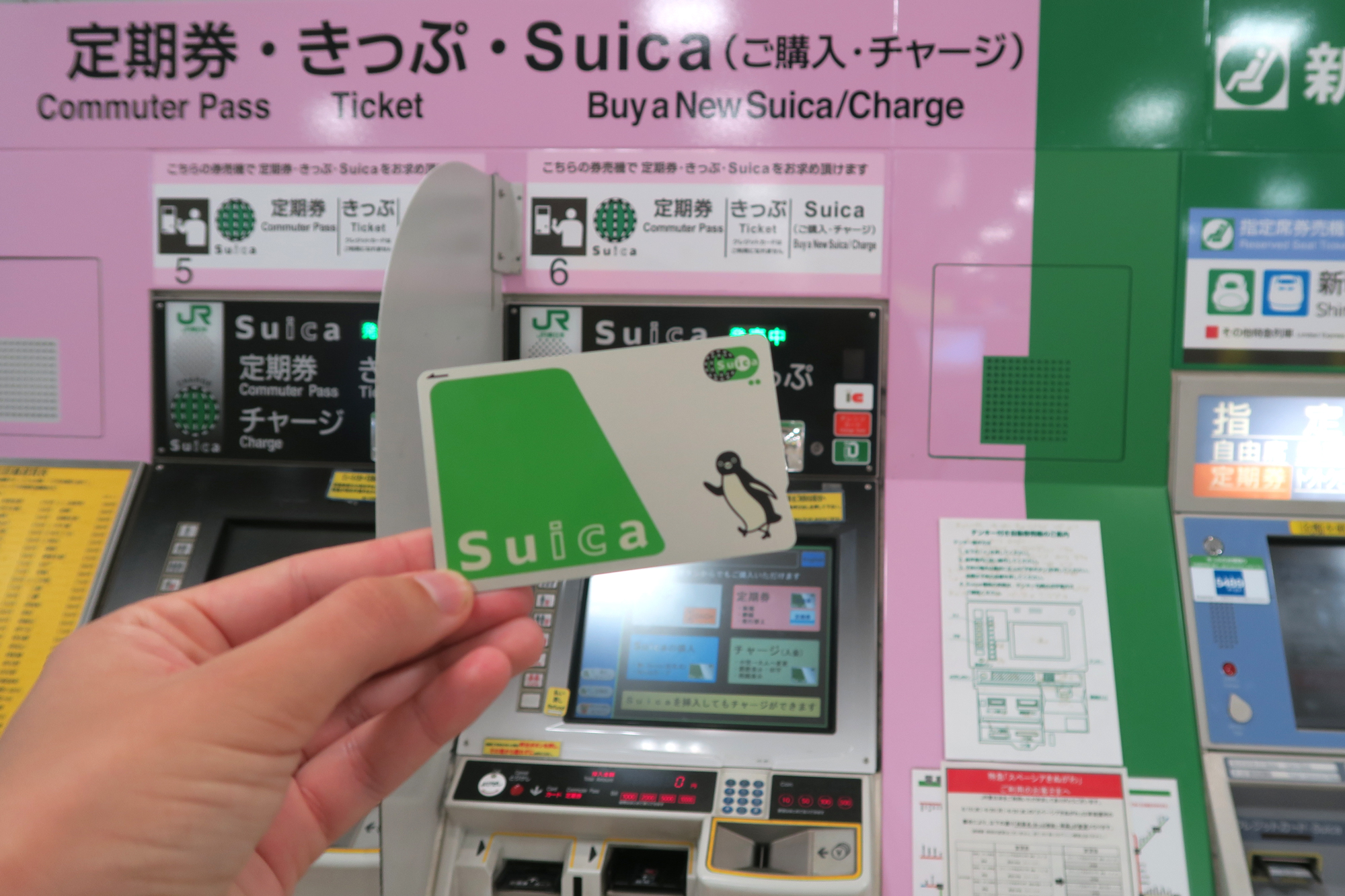 14. Japanese don't speak English well, so make sure you have google translate installed in your phone!
15. DO NOT BE LAZY TO READ & WATCH. Before your trip, browse google, youtube, tripadvisor as much as you can. They're very useful and full of informations you need. When I wanted to visit Japan without tour guide for the 1st time back in 2014, I even watched videos on how to buy train tickets in Japan as I totally HAD NO IDEA about it!
Overall, traveling in Japan is not that hard. As long as you got internet on your phone, it's all good! Getting lost is not bad too because I feel Japan is unique in every corner of it. Japanese people might not be able to communicate in English easily to you, but most of them won't hesitate to help you! I always ask questions to the train station staffs whenever I'm lost. They will draw me a map... or even walk all the way to show me the place!